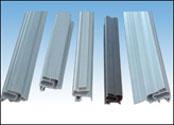 The sealing material of the refrigerator door gaskets is the key to the fridge energy saving efficiency and determines the life of the refrigerator air-compressor to a great extent. Our R&D team has the capability to adjust the refrigerator door gaskets' properties through formula change and modify the cross section design through FEA analysis of contact shape deformation, press recovery, etc. to ensure maxim sealing function. Our accumulated technology and experience in this special field can add great value to the refrigerator makers.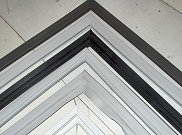 Unimagnet owns more than hundreds kinds of moulds for refrigerator / freezer / fridge door gaskets.
With the performances such as high-temperature and low-temperature resistance, corrosion-resistance, aging-resistance and removal-resistance, these magnetic door gaskets were used in electric refrigerator, disinfector, distillatory and cabinet. And they can also be used as car seal gasket and other soft gaskets.
Typical applications: Refrigerator door gaskets, freezer door gaskets, fridge door gasket.
Specs of Low-temperature refrigerator door gaskets
Hardness

Stretch
Strength

Crack
Elongation
rate

freeze resistance

Thermosenescence

Molecule  Migration

Elongate rate
Of Stretchin,crack

Item

shA

MPa

%

℃

%

Value

67-77

≥8.6

≥250

≤-20

≤±20

Non damage for
Coating of polystyrene
Specs of High-temperature refrigerator door gaskets
Hardness

Stretch
Strength

Crack
Elongation
rate

Thermal
stability

Thermosenescence

RHOS Qualify

Elongate rate
of Stretchin,crack

Evaporation
esidue

Heavy metal

Item

shA

MPa

%

℃

%

mg/L

mg/L

Value

75~85

≥10.0

≥200

≥150

≤±15

≤40

0