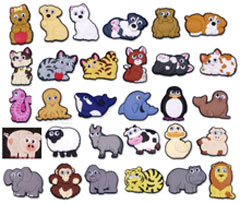 Animal refrigerator magnets
This cute Animal refrigerator magnets will make a great addition to your home. It is a fabulous decoration for any place you put it on. Each of them has a very strong magnet which will adhere well to any metallic surface.
Fantastic quality animals fridge magnet set includes approx 20 individual magnetic animals. It is a fantastic learning aid for teaching children animal recognition. A great product that will outlast all normal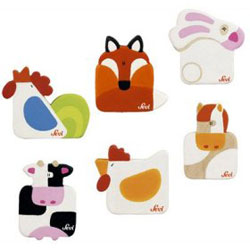 magnet versions. magnetic backing covers the whole shape to avoid peeling away.
These refrigerator animal magnets are small, only suitable for children above three years old. They are made of wood or other materials and painted with completely non-toxic and food-grade paints.
The animal refrigerator magnets are highly qualified,laminated with mylar/UV that can showcase the artwork perfectly, and have a flat fully magnetic back which fully covers the magnet with no border.